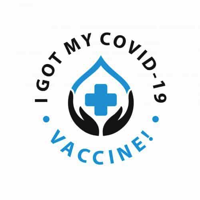 Joey Presto is fully vaccinated. Certificate can be provided upon request.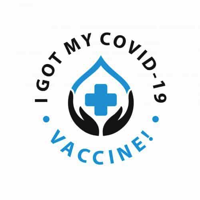 Joey Presto is fully vaccinated. Certificate can be provided upon request.
"Are you 

looking for a fun exciting

 hilariously funny comedy magic show for your child's upcoming birthday party, family function or special event?"
Joey Presto is recognized by his peers as one of Sydney's busiest children's magicians for his first-class entertainment.
Joey Presto has been a professional children's performer for over 18 years. He's a children's entertainer who can guarantee that your audience will be "WOWED" from the first moments seeing his magic right through to the very end of the show. Your audience will not only be amazed by his clever magic but they will be in stitches of laughter from all the comedy business in between.
Joey Presto's magic show is also very interactive, big and colorful with loads of surprises throughout. He'll even delight the kids when they witness a gorgeous live bunny rabbit magically appear from nowhere. Kids of all ages will love every minute of the magic show and cherish the memories for a lifetime.
I saw Billy Connelly earlier in the week who was extremely entertaining as you and I would expect. What I did not expect is you to challenge him. You were not only incredibly entertaining for any adult, but my boys were laughing and engaging in the show far more than I've ever seen before, and trust me, they're always into a show. You did a spectacular and truly sensational job. Hats off to you Joey Presto
Voted most popular Active Activity kids entertainer 2016/2017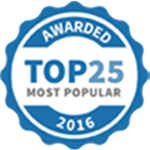 Magic Shows For All Occasions
Please click on a button below to choose your occasion for further details.
Rave Reviews From Satisfied Parents
"Thank you Joey Presto for performing at Melissa's 7th Birthday she had "The Best Birthday Party EVER". I'm still amazed that you managed to keep 26 girls sitting still for 90 minutes and they were mesmerised the whole time. (The adults who stayed had a few good laughs too."

Nadine Schofield, Bondi
"My children and I watched your show today in Penrith Panthers it was FANTASTIC!"

Veta Lazaridis,Ryde
Thanks Joey Presto, for a wonderful performance at Isabella's 7th Birthday Party, Bella along with family and Friends had a fabulous time enjoying the wonderful magic show and workshop, learning lots of tricks, Bella says the card trick was her favourite and loved every minute of it, as did lots of us adults, highly recommend you for birthday parties or any other special event.
"Thankyou Joey for presenting an amazing well organised show at my God Daughters Christening! The Kids enjoyed it very much! Your enthusiasm with kids & on time professionalism is excellent! Definitely recommend you to anyone."

Melissa Lahoud,Beverly Hills
"Thank you so much Joey Presto! The kids loved every minute of your show today! I don't know what we would have done without you and your amazing magic!"

Shannon Neil, Revesby
"Thanks Joey for a fantastic show at our sons 7th bday at Woollahra yesterday. Very professional, enjoyed by young and old. Highly recommended."

George Sharp,Camden
"Thank you so much Joey Presto for entertaining 30 very excited kids today! Awesome show best birthday party!!!"

Sharon Sowter, Frenches Forest
"Attended a party with Joey Presto Magic today…He was fabulous! Great entertainer, funny, so patient with the kids and amazing magician…10/10! You will have my business in the future."

Danielle Bright,Miranda
"Thanks for your show today at Michael's Christening. The kids loved it and to be honest even the adults did! Maybe more so!! Five out of Five."

Remonda Theo Melas,Mosman
"Thanks for coming and giving such a great show. Have a great Christmas and thanks again."

Debbie Taylor,Liverpool
Recent Corporate Family Days
Who for?
Whether it's a back yard birthday party, family event or family fun day, Joey Presto will impress and engage the shyest of audiences.
There is also no audience too big for Joey Presto. Joey performs regularly for larger audiences in Shopping Centres, Day Care events and Festivals.
His regular corporate clients include Nestlé, Ikea, Dymocks, Toyota just to mention a few. Big companies have him back year after year because they can count on Joey to have the best magic show in town.
Where?
No place is too far…Joey Presto performs across Sydney, all over Australia and internationally.
What Occasions?
Joey Presto performs at Birthday Parties, Christenings, Holy Communions, Schools, Festivals, Shopping Centers, After School Care, Day Care, Pre Schools, Vacation Care, Libraries, Schools and any occasion that involves an audience of children.